How to Install Basket Weave Tiles?(2021 Version)
June 11,2021
How to Install Basket Weave Tiles?(2021 Version)
---
Basket weave tiles are classic choices for bathroom floors, showers, and kitchen backsplashes. But how to install basket weave tiles properly? Here are 12 steps to follow:
Prepare the

Mark Basket Weave Tile Layout

Apply

Pave Tiles

Tap Tiles Gently

Install Other Sections

Trim Tiles for the Edges

Fill in the Edges

Prepare

Apply Grout

Wipe the Surface

Apply
---
What are Basket Weave Tiles?
Basket weave tiles are mosaic tiles that look like basket weave. Small rectangular tiles and square tiles are put together to create a basket-weave like visual effect. These small tiles are evenly spaced and attached to a layer of fiberglass mesh in the back. This is a common solution for organizing mosaic tiles so that they can be installed section by section fast.
Basket weave tiles are available in different materials, including porcelain, natural stone, and glass. Their styles varies too: the patterns, colors, thinness and directions vary. Usually, the most common one is white marble stone rectangles coupled with black squares in the center. There are other varieties of basket weave tile as well.
In terms of usage, basket weave tiles are perfect options for bathroom floor and backsplash, kitchen backsplash, entryways, gardens, floor, and wall. Because of its classic design, it's a safe and elegant choice for indoor deco.
What do I need to Install Basket Weave Tiles?
Tools:
Pencil: for marking layout

Bucket: for preparing grout

Caulking Gun: for caulking

Gloves: for your hand

Tile Grinder: for cutting and trimming tiles

Rubber Mallet: for tapping tiles

Level: for measuring horizontal plane

Tape: for covering countertop or other places

Notched Trowel: for paving the adhesive layer

Tile Spacer: for spacing different sections of mosaic

Pull Bar: for engaging boards as they run vertically across the installation

Tile Nipping Tool: for nipping individual tile pieces

Grout Float: for grouting

Sponge: for wiping off excess stuff
Materials:
1. Prepare the Underlayment
The first thing to do is to figure out what is the underlayment for your mosaic tiles. Mosaic tiles can be tiled directly on plasterboard or plywood, but it is common to attach them on cement board.
"Cement board can be nailed or screwed to wood or steel studs to create a substrate for vertical tile and attached horizontally to plywood for tile floors, kitchen counters and backsplashes."
If you have cement board
:
Make sure the board is flat and clean. You don't want your tile surface goes up and down, so make sure the board is flat. Also, clean the surface of the board to remove any oil stains, which make the tiles less adhesive. Use a thin-set adhesive.
If you have plywood or plasterboard
:
You may choose to install a layer of cement board first.
Or use a latex adhesive instead. Also, make sure the surface is clean an flat.
2. Mark Basket Weave Tile Layout
Make plans before installation. Draw the outline of the lay out for tile backsplash or other surfaces. Draw vertical lines to mark the center and border of mosaic tile sections. By doing so, you will grout well towards the end.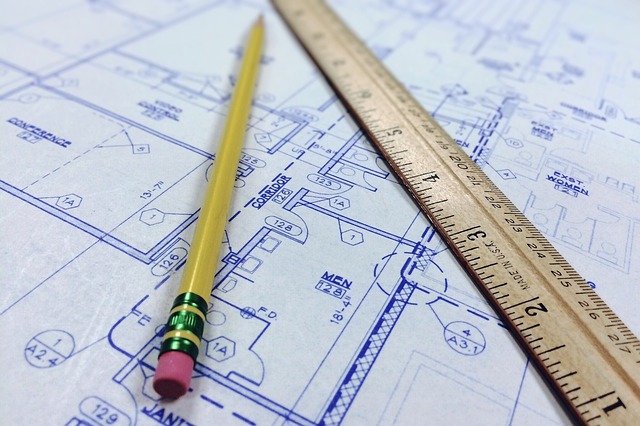 You can start from the center to the sides, or the other way round. The main rule is that: installing full sections of basket weave tile first, then dealing with the edges and borders.
3. Apply Adhesive
Once you have marked the layout, you can start to apply a layer of adhesive to the board/plywood. For cement board, use a layer of a thin-set adhesive instead; for plywood or drywall, use a latex adhesive instead, as mentioned in Step Two.
Use a notch trowel to spread the adhesive. Which kind of notch trowel you should use depends on the size of your tiles or the adhesive. Usually, a v-notch trowel is for smaller tiles.
The ideal amount of adhesive is that it covers the target area with proper thickness. What is the proper thickness? Well, you can see the cement board through the adhesive furrows.
How to apply adhesive? Click here...
4. Pave Tiles
This step may sound easy, but you should definitely pay attention to. Pave the section of basket weave tiles on the area, and adjust the position of it until it fits right into the layout. Carefully let go the tile section in case it slides.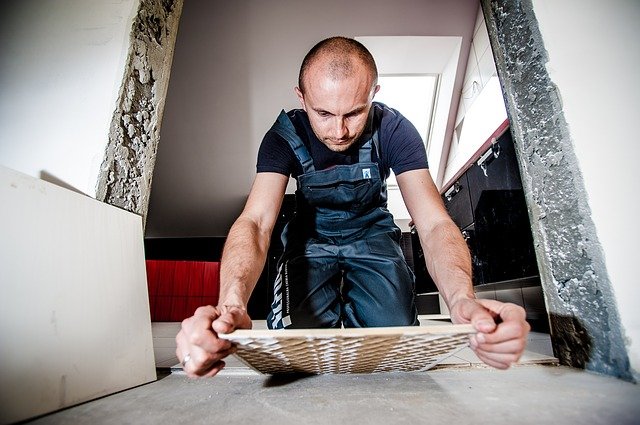 5. Tap Tiles Gently
That is not done yet with the section of tiles. The surface of the tiles is not flat because of the "bumps" in the adhesive layer. Now, you should have your rubber mallet in place!
Gently tap the surface of the tiles into the adhesive until the surface is smooth and flat. You can see it visually, or you can feel it with your hand. It's a key step you should never let loose.
6. Install Other Sections
Now, it's time to repeat the same process from Step 2 to Step 5 to apply tiles in other areas. When you are applying the tiles in Step 4, user a plastic tile spacers to nicely locate the tile sheets. When tapping tiles in Step 5, pay attention to the borders between sheets of tiles in case they go up.
7. Trim Tiles for the Edges
So far, we haven't dealt with the edges yet. It's time to finish them off.
Use a tile nipping tool to trim tiles as you see fit piece by piece. It's not rocket science. Merely, it takes time and efforts. Make sure you have prepared enough sheets of tiles for the edges, for you may fail in trimming individual pieces at the beginning, if you are inexperienced.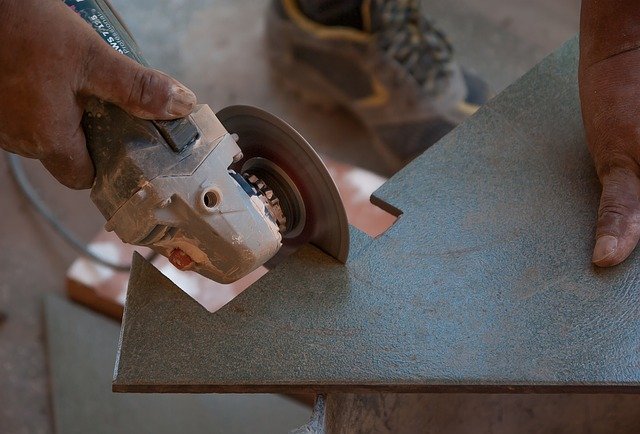 How to trim tiles? Click here.
8. Fill in the Edges
Use the trimmed pieces to fill the edges, repeat Step 4 to Step 5.
Once all tiles are in place, use a wet sponge to clean the surface of the tiles to wipe off the excess adhesive. Wait 24 to 48 hours before grouting, so that the adhesive has enough time to dry and fixate the tiles.
9. Prepare Grout
Before grouting, you should prepare your grout properly.
Which kind of grout to choose depends on the width of grout seams. Usually, for narrower seams (<=0.35 cm), use unsanded grout; for wider seams, use sanded grout.
Put the grout power into a bucket and start mixing. Carefully follow to procedure recommended by the grout product.
10. Apply Grout
Before we start grouting, we should remember to take off the tile spacers. Their jobs are done and we don't want them in the way of our grout.
Use a grout flow to absorb enough grout, and spread the grout over the tile seams and force the grout into the seams. Wipe off excess grout on the tile surface. For each area, repeat this process multiple times so that the grout can go deep into the seams.
11. Wipe the Surface
When you finish grouting, use a wet sponge to wipe off excessive grout. Clean the surface diagonally and wash the sponge as frequent as possible, but squeeze out excessive water before cleaning the tile surface. We don't want the grout to get diluted.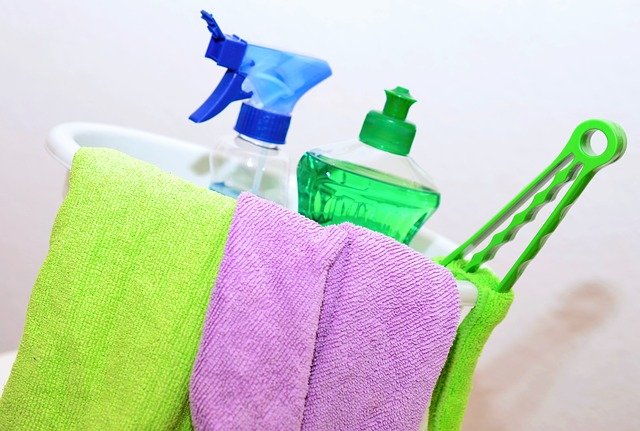 12. Apply Sealer
We are almost done.
24 hours after grouting, we finally can apply sealer to seal the deal!!!
Apply grout sealer to the grouts and apply silicone sealer to the edges with a caulking gun.
10 days or so, the joint will dry and we are good to go.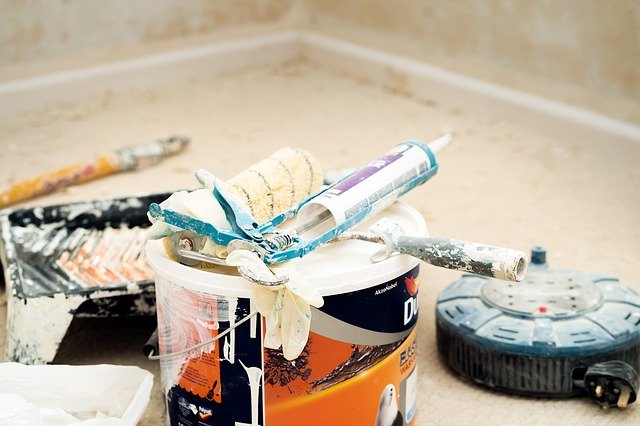 How to seal grout? Click here...
Sum Up
To wrap things up, you can have a quick review through this video:
Thank you for reading!!!
---
Author
Ai Jia Ceramics
Professional tile supplier and manufacturer in Foshan, China, with 20 years OEM experience and an international customer base in 157 countries.
---
Guest Posts
If you want to stay motivated for study then go through this blog How to become a millionaire, read this: How to become a millionaire